sep 1, 1764 - Currency Act
Description:
Date: 1 September 1764
Image:
British Rationale: More control over colonies, uniform currency, streamline trade.
Colonial Reaction: The colonies took this act as just one more method of controlling and smothering from the British. They also believed it would worsen the trade system.
Caption: The British replaced the colonies' bill system (in much disarray) and replaced with their coin system.
Added to timeline: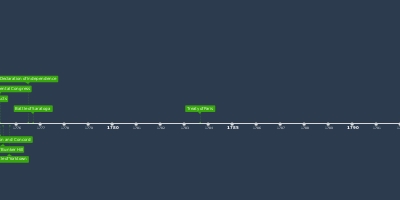 American Revolution Timeline
Date:
Images: