apr 5, 1764 - Sugar Act
Description:
Sugar Act
Date: 5 April 1764
Image:
British Rationale: More funds, better control over colonies.
Colonial Reaction: Anger, frustration, and protest quickly arose.
Caption: The taxation of sugar and molasses imported from non-British places was enacted as a source of income for the British to pay off war debts. It also sparked a heavier flow of trade/customs reinforcement from the British.
Added to timeline: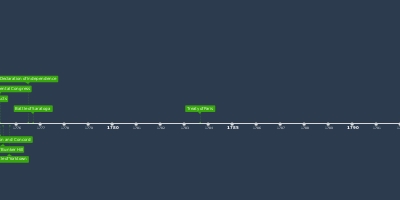 American Revolution Timeline
Date:
Images: