22h 14min, feb 7, 1095 y - The Start of the First Crusade
Description:
The first crusade was launched by Pope Urban II in hopes of stopping the spread of Islam and gaining control of Jerusalem, an iconic religious city. These Crusades were carried out by knights, our left their homes to travel to Jerusalem. Their mission was to capture Jerusalem, killing women, men, and children. This event marks the beginning of a long history of war between Christians and Muslims
Added to timeline: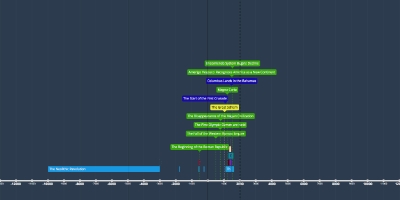 World History Significant Events Timeline
Contained in this timeline are twenty events in the history ...
Date: