21h 41min, feb 8, 500 y - The Fall of the Western Roman Empire
Description:
This event marked the beginning of so many other events. When the Western Roman Empire fell, the Eastern Empire became known as the Byzantine Empire, a center for learning and trade. As a result of the fall of the Roman Empire, feudalism developed and the Church gained power. So many events in World History are dependent upon the fall of Rome.
Added to timeline: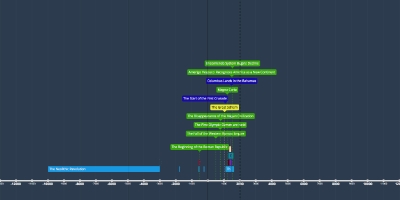 World History Significant Events Timeline
Contained in this timeline are twenty events in the history ...
Date: