19h 11min, mar 25, 776 y - The First Olympic Games are Held
Description:
It is believed that the Olympic games started in 776 B.C. These games were held in Athens to honor the Greek god Zeus as part of a festival. These games that took place hundreds of years ago are still part of our lives today.
Added to timeline: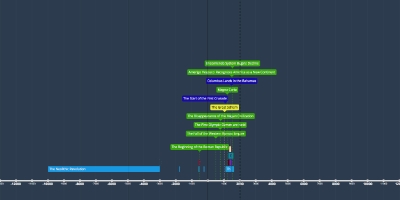 World History Significant Events Timeline
Contained in this timeline are twenty events in the history ...
Date: