jul 11, 1804 - Burr and Hamilton Duel
Description:
Age:
Following their election to the office, tensions between T.J. and Aaron Burr, begin to grow and by the time the 1804 elections come around the two have grown apart so much that T.J. refuses to support Burr in his renomination. Following his failed attempts at renomination, Burr's political career continues to diminish as he miserably fails to be elected in the New York gubernatorial election of 1804. From Burr's perspective, the failure in his political career is a result of vigorous smear campaigns by his political rivals. One of such rivals is Alexander Hamilton who at the time has resumed his legal practice. According to a letter by a lawyer and politician by the name of Charles Cooper published in the Albany Register, Cooper describes Hamilton's disdain for Burr and notes an alleged attack by Hamilton on Burr's character. Burr takes this as a offense and demands an apology from Hamilton who refuses to do so, and after at multiple failed attempts at reconciliation the two men ultimately decide to settle it in a duel. On July 11th, 1804, the two meet in Weehawken, New Jersey, where Burr shoots and mortally wounds Hamilton. After Hamilton's death on the following day, Aaron Burr is charged with murder but is never prosecuted.
Added to timeline: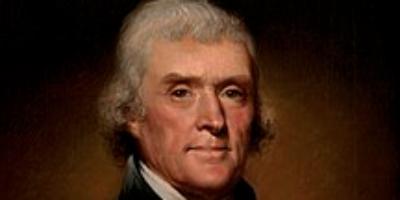 Thomas Jefferson
Hi folks! As indicated by the title, this is a timeline on T...
Date:
Images: