aug 18, 1742 - Summary of his ideas
Description:
Adam Smith was not an economist, but wrote one of the most important economic books and is regarded as the father of economics.
He believed completely in the free market, and that if people follow their own interest that the economy would be at its best, due to things like the 'invisible hand'. This means that the government should not intervene in the economy.
Added to timeline: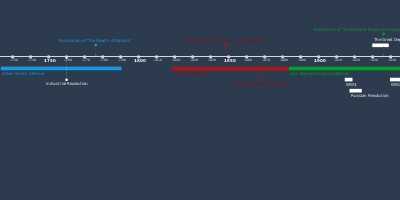 Economics Timeline
Date: