nov 3, 1802 - "Corr: to Chief Handsome Lake"
Description:
Age: 59
Chief Handsome Lake is a Seneca prophet of the Iroquois Indians, who develops a reformed Indian religion that seems to emphasize attributes similarly emphasized by Christian ideals such as an abstention from drunkenness, sexual promiscuity, and witchcraft. This reformed religion also seems to have a more pessimistic attitude towards Western thought and ideas which prompts a letter from then President T.J. on November 3rd, 1802. In this 1802 letter President T.J. writes to Chief Handsome Lake in support of his call for the abstention of alcohol amongst his people, as well as to assure Chief Handsome Lake the safety of his peoples' liberty, the right of his people to their land, and the protection of the United States government of those liberties and rights.
(Here is a link to an electronic copy of the document: https://founders.archives.gov/documents/Jefferson/01-38-02-0563)
Added to timeline: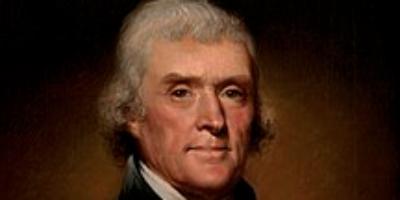 Thomas Jefferson
Hi folks! As indicated by the title, this is a timeline on T...
Date:
Images: