mar 16, 1802 - United States Military Academy at West Point
Description:
Age: 59
On January 27th, 1778, during the War for Independence, General George Washington arrives at and occupies the area known as "West Point" today. He realizes the strategic geographical advantage of the area. Later in 1778, General Washington has a hero from the battle at Saratoga, Thaddeus Kosciuszko, design the fortifications, and in 1779 Washington moves his headquarters there. In 1790, the Secretary of the Treasury, Alexander Hamilton, officially purchases the land. However, no military curriculum is used or developed until President T.J. officially establishes the United States Military Academy at West Point in 1802.
Added to timeline: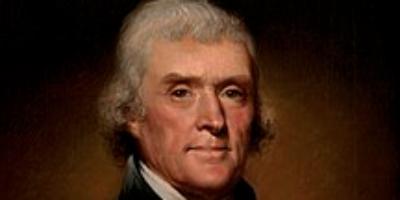 Thomas Jefferson
Hi folks! As indicated by the title, this is a timeline on T...
Date:
Images: