jun 30, 1800 - "Thomas Jefferson's Death" (?)
Description:
Age: 57
On June 30th, an article in the Baltimore Newspaper reports on Thomas Jefferson's death at his Monticello estate. The article turns out to be false due to a misunderstanding. A slave who bore the same name as his master, T.J., had died at Monticello. Whether the article was intentionally or unintentionally written falsely is unclear. Regardless, Anti-Federalists perceive the news to be a Federalist strategy to garner sentiment and support.
Added to timeline: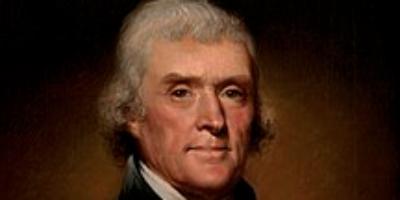 Thomas Jefferson
Hi folks! As indicated by the title, this is a timeline on T...
Date: