aug 25, 1994 - 422nd Quidditch World Cup final game
Description:
This was one of the most notable controversies in the history of the Quidditch World Cup, occurring in Dartmoor, England.
A riot broke out when a large group of Death Eaters stormed Mr Roberts' campsite, destroying everything in their wake, torturing Muggles and Muggle-borns alike. The Death Eaters were fought by Ministry of Magic employees.
It ended when Barty Crouch, Jr. fired the Dark Mark into the sky causing most of the Death Eaters to Disapparate.
Afterward, Bartemius Crouch, Sr.'s house-elf, Winky, was fired when she was found in possession of the wand that made the Mark, and Rita Skeeter wrote a scathing report about the raid criticising the Ministry's security at the Cup.
The results of the Cup were:
- Transylvania defeated England, 390-10
- Luxembourg defeated Scotland
- Uganda defeated Wales
- Semi-final: Ireland defeated Peru
- Final: Ireland defeated Bulgaria, 170-160
Added to timeline: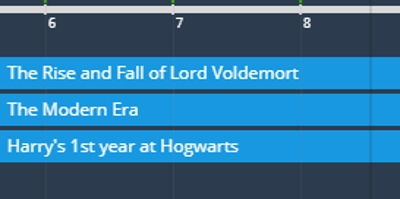 The Wizarding World of Harry Potter
From the beginning
Date: