jan 8, 1973 - Drones were used for scouting
Description:
In 1973, Israel developed a series of unmanned aircrafts intended specifically for surveillance and scouting. The surveillance drones were called the Mastiff and the IAA Scout.
Benefits: Drones are now being put to another use other than bombing. This development put an increase of safety of people.
Costs/benefit: The chances of putting up a fight are lowered because they don't have the effect of the element of surprise, and end up dead.
Added to timeline: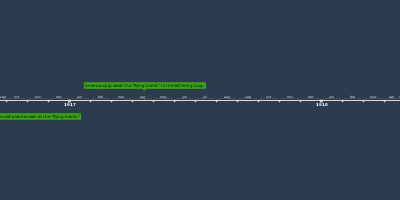 drone timeline
Date:
Images: