aug 1, 1786 - Maria Cosway
Description:
Age: 43
(June 11, 1760--January 5, 1838)
In August of 1786, T.J. meets and falls in love with Maria Cosway, a married and well-established artist. After their initial meeting, the two remain close friends and send many letters to each other until Jefferson's death in 1826
On Sept 18th, a few days before the Cosway's return to England, in an act of blind hubris T.J. fractures his right wrist, an injury that pains him throughout the rest of his life.
Note: The given day is not exact. Time Graphics does not allow for broader dates to be given; therefore, the given day is set for the first of the given month.
Added to timeline: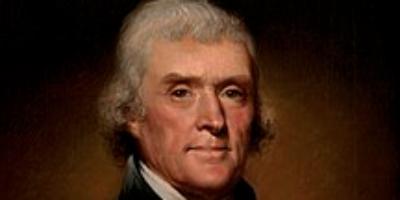 Thomas Jefferson
Hi folks! As indicated by the title, this is a timeline on T...
Date:
Images: