dec 1, 1961 - Washington White Papers
Description:
In a series of government 'White Papers' washinton insiders denounced the NLF, claiming that it was merely a puppet state of Hanoi. They called it the 'Vietcong' a derogatory and slang term meaning Vietnamese communists.
Added to timeline: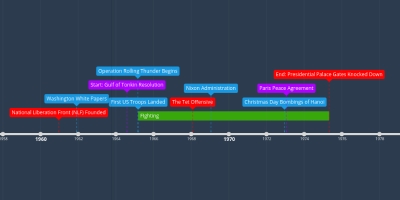 Vietnam
The Vietnam was is remembered often as the United States' mo...
Date: