dec 20, 1960 - National Liberation Front (NLF) Founded
Description:
The communist supported the creation of a broad-based united front to help mobilize southerners in opposition to the government in South Vietnam. On December 20, 1960, the National Liberation Front was born. It brought together communist and non communists into at umbrella state.
Added to timeline: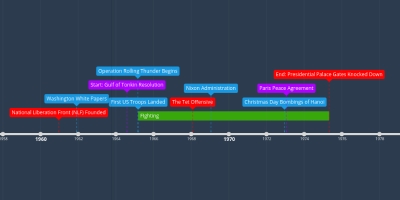 Vietnam
The Vietnam was is remembered often as the United States' mo...
Date: