dec 31, 1534 - Cartier
Description:
Born: December 31st, 1491
Origin: France
Permission: King Francis I of France
Motivation: To search for Gold, spices, and other riches in the Americas
Where did he go?: The west coast of Newfoundland 1534
Accomplishments: Discovered Prince Edward Island.
Interesting Facts: Cartier thought he found gold and brought a lot of it back from Newfoundland and it turned out not to be worth anything, when that happened, he was banned from voyages.
Added to timeline: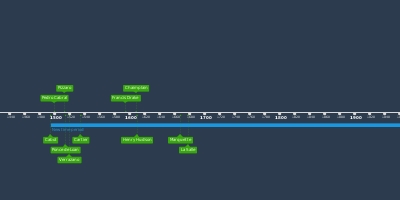 European Explorers
Date: