oct 19, 1609 - Henry Hudson
Description:
Born: 1565
Origin: England
Permission: A company named the Muscovy Company financed and entrusted him with the voyage.
Motivation: Was paid to find a northern route to Asia.
Where did he go?: He came ashore at what is now Nova Scotia and traveled from there to Chesapeake Bay. 1609
Accomplishments: Was able to make trade peacefully with the Indians that he encountered. He also discovered Hudson Bay in New York.
Interesting Fact: His crew turned on him and his son and sent them to death, the crew went to trial and was found not guilty.
Added to timeline: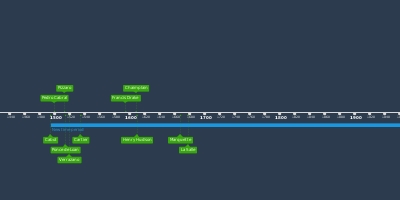 European Explorers
Date: