oct 19, 1499 - Pedro Cabral
Description:
Born: Belmonte, Portugal.
-Got permission to voyage from: King Manuel I of Portugal.
-Motivation: Was named Admiral and put in command of thirteen ships, he was given orders from King Manuel I to go to the Americas (after he saw the success of other explorers, he decided to hop on the exploring train)
-Where did he go?:Is credited as the first European to reach Brazil, one of his expeditions was also the second from Europe to reach India via the sea route around the Good Cape of hope. March, 1500
Accomplishment: Found Brazil
Interesting Fact: He liked to eat seaweed.
Added to timeline: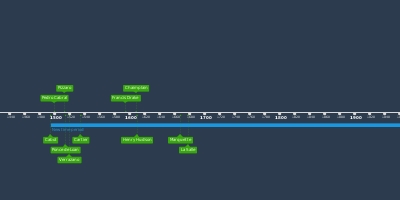 European Explorers
Date: