sep 28, 1783 - "Treaty of Paris"
Description:
Age: 40
On November 12th, 1782, the Second Continental Congress appoints T.J. as a one of the five peace commissioners to be sent to Europe to negotiate the Treaty of Paris. However, due to weather conditions of that winter, Jefferson's departure is delayed and eventually Congress withdraws the appointment on April 1st, 1783, thus resting the responsibility of negotiations with John Adams, John Jay, and Benjamin Franklin (Henry Laurens is the fifth member, however, the British capture him prior to the negotiations and hold him in the tower of London). On Sept 28th, the Treaty of Paris is signed, thus officially ending the American Revolution.
(Here's a link to an electronic copy of the document: https://www.loc.gov/law/help/us-treaties/bevans/b-gb-ust000012-0008.pdf)
Added to timeline: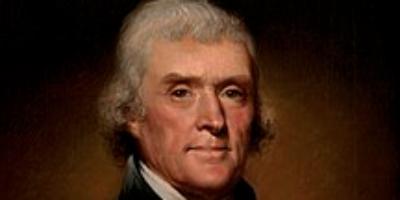 Thomas Jefferson
Hi folks! As indicated by the title, this is a timeline on T...
Date:
Images: