jun 4, 1781 - Monticello Invasion
Description:
Age: 38
In January, British forces capture Richmond, the capital of Virginia. Before the British arrive, the Virginian Assembly decides to abandon Richmond and temporarily move the capital to Charlottesville. There they reconvene the assembly and hold their 1781elections.
In June, Lord Cornwallis learns of the assembly's new location and dispatches Lieutenant Colonel Banastre Tarleton to catch them off guard. Tarleton rides until he reaches Louisa where he and his troops rest. A 26yr old Virginian named, John "Jack" Jouett, is present at Louisa when the troops arrive,. Jack correctly surmises Tarleton's destination and on June 3rd, rides 40mi. ahead of Tarleton to warn T.J. and the assemblymen gathered at Monticello of the incoming British. Jack arrives at Monticello on June 4th as the sun is rising and not long after Jack departs to warn the assemblymen at Charlottesville, a troop of light-horse surround the residence. Thanks to Jack Jouett's alert though, T.J., his family, and most of the assemblymen gathered at Monticello narrowly escape the British. Most of the assemblymen escape to a town called Stauton; T.J. (the now former governor of Virginia) and his family retire to Poplar Forest near Lynchburg.
In the months following the British invasion of Monticello, an investigative committee is formed by the Virginian Assembly to scrutinize T.J.'s leadership or lack thereof during the British invasion of Virginia as a whole. T.J. successfully clears the scrutiny, and after doing so announces his plans to retire from public life (although as we see in the following years, that doesn't go exactly as he planned)
Added to timeline: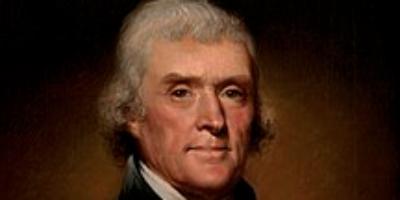 Thomas Jefferson
Hi folks! As indicated by the title, this is a timeline on T...
Date:
Images: