nov 24, 1963 - Lee Harvey Oswald Murdered
Description:
On Sunday, November 24, Oswald was being escorted through the basement of Dallas Police Headquarters toward an armored car that was to take him to the nearby county jail. At 11:21 a.m. CST, Dallas nightclub operator Jack Ruby stepped from the crowd and shot Oswald once in the abdomen at close range.[216] Oswald was taken unconscious by ambulance to Parkland Memorial Hospital—the same hospital where doctors tried to save President Kennedy's life two days earlier. Oswald died at 1:07 p.m.[131] Dallas police chief Jesse Curry announced Oswald's death on a TV news broadcast.
https://en.wikipedia.org/wiki/Lee_Harvey_Oswald
Added to timeline: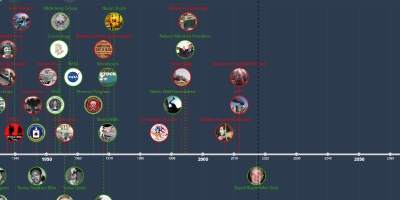 Life Through My Eyes in Time.
Trying to understand life around me in the times of now and ...
Date:
Images: