jun 25, 1519 - Leipzig Debate Takes Place
Description:
As Luther's ideas spread around Europe, devout Catholic Johann Eck began discussing the controversy with Christian theologian Andreas Karlstadt. They invited Luther to debate with them in July, 1519. Topics such as indulgences and purgatory were addressed, but Luther's views on the authority of the popes stood out to the Catholics and labeled him as a heretic. His opinion that the traditional scripture should be the only authority of the church and that popes and councils could not replace its power shocked Catholics and drew him further from the church. He was excommunicated in January 1521.
Added to timeline: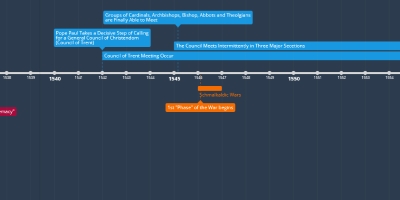 AP Euro: Reformation Timeline Project
It's a project for Euro, ey!
Date:
Images: