mar 18, 1965 - First Space Walk
Description:
Alexei Leonov becomes the first man to walk in space. This mission almost ended in disaster when Leonov's space suit was overinflated and he could not move enough to allow himself back inside the shuttle or to grab onto the shuttle.
Added to timeline: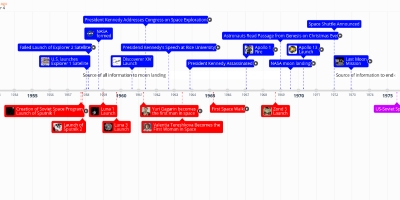 Space Race
From the launch of Sputnik 1 to the U.S.-Soviet Space Dock.
Date:
YouTube: