may 8, 1934 - Mumford - Technics & Civilization
Description:
1700s - Coal Begins to Displace Use of Other Energies
"The great shift in population and industry that took place in the eighteenth century was due to the introduction of coal as a source of mechanical power, to the use of new means of making that power effective - the steam engine - and to new methods of smelting and working up iron. Out of this coal and iron complex, a new civilization developed...
By the end of the eighteenth century coal began to take the place of current sources of energy... Wood, wind, water, beeswax, tallow, sperm-oil - all these were displaced steadily by coal and derivatives of coal...
In the economy of the earth, the large-scale opening up of coal seams meant that industry was beginning to live for the first time on an accumulation of potential energy, derived from the ferns of the carboniferous period, instead of upon current income."
Added to timeline: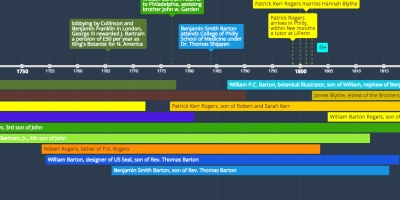 Bartram Barton
Date: