jan 1, 1832 - Skull and Bones
Description:
Skull and Bones was founded in 1832 after a dispute among Yale debating societies Linonia, Brothers in Unity, and the Calliopean Society over that season's Phi Beta Kappa awards. William Huntington Russell and Alphonso Taft co-founded "the Order of the Scull [sic] and Bones".
The society's assets are managed by the society's alumni organization, the Russell Trust Association, incorporated in 1856 and named after the Bones co-founder. The association was founded by Russell and Daniel Coit Gilman, a Skull and Bones member.
https://en.wikipedia.org/wiki/Skull_and_Bones
Added to timeline: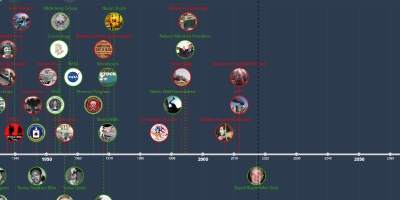 Life Through My Eyes in Time.
Trying to understand life around me in the times of now and ...
Date:
Images: