mar 4, 55000 BC - 6
Description:
The Eocene was a very active period in the evolution of the Okanagan landscape.
Granite intrusions that will eventually form the plutonic rocks of the east side of the southern Okanagan valley
Initiation of the Okanagan fault. This fault runs the full length of the valley and continues down into Washington State.
Volcanism in the Okanagan due to crustal relaxation and thinning. Resulted in the development of a number of local volcanic features including Giant's Head, Munson Mtn, Mt Boucherie, & Knox Mt.
Paleo river system develops that results in what we now see as the White Lake Formation sedimentary rocks at places like Sumac Ridge. This river system that flowed north.
Added to timeline: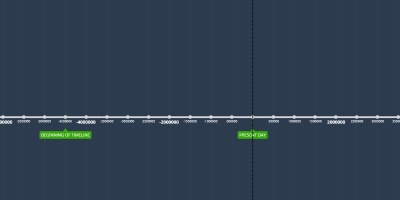 Geo Timeline
Date:
Images: