apr 17, 1979 - Multi-plex theaters - the proliferation of multi-screen chain theaters in suburban areas, replaced the big movie palaces. More movies were able to be shown to smaller audiences. The world's largest cineplex (with 18 theaters) opened in Toronto in 1979.
Description:
http://www.nytimes.com/1986/08/31/business/jazzing-up-the-old-movie-house.html?pagewanted=all
Added to timeline: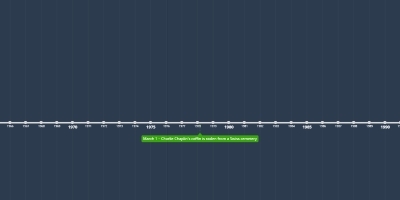 Tarek Abdell - Film History Timeline
Film during the course of my life.
Date:
Images:
Geo: