oct 20, 1973 - Sydney Opera House Opening
Description:
The Sydney Opera House is one of the 20th century's most iconic buildings. It broke new ground for design and engineering around the world.
Since its opening in 1973, it has become a symbol the world immediately associates with Sydney and Australia.
The story of the Opera House is a drama that for more than 15 years grabbed national headlines and pitted the artistic vision of the architect Jorn Utzon against the politics and budgets of the New South Wales government and the limits of architecture and construction.
Added to timeline: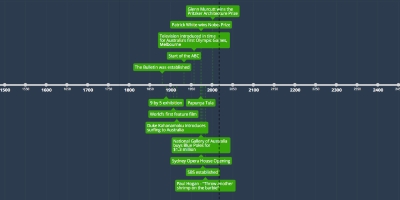 Phillippa Tickner
Date: