0h 51min, apr 19, 1993 y - Waco Siege
Description:
The Waco siege was a siege of a compound belonging to the group Branch Davidians by American federal and Texas state law enforcement and US military between February 28 and April 19, 1993. The Branch Davidians, a sect that separated in 1955 from the Seventh-day Adventist Church, was led by David Koresh and lived at Mount Carmel Center ranch in the community of Elk, Texas, nine miles (14 kilometers) east-northeast of Waco. The group was suspected of weapons violations, causing a search and arrest warrant to be obtained by the Bureau of Alcohol, Tobacco, Firearms and Explosives (ATF).
https://en.wikipedia.org/wiki/Waco_siege
Added to timeline: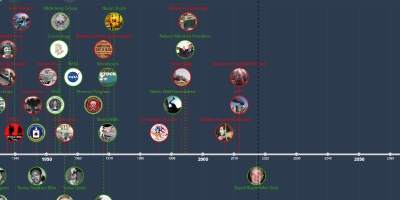 Life Through My Eyes in Time.
Trying to understand life around me in the times of now and ...
Date:
Images: