jan 1, 878 - The Dalenlaw
Description:
The English won against the vikings and they signed a treaty which divided the control of Britain (the Danelaw): English in the South and Danes in the North. This created an important dividing line between northern and southern dialects that still remains.
The Danish influence in the North was enormous. More than 1400 place-names in N.E. are of Scandinavian Origins.
o Some people spoke only old English.
o Others only Old Norse.
o For the most part the two merged and sometimes the Scandinavian words replaced the Old English's ones. Otherwise used as a synonym for the Old English's ones  "craft"  "skill".
o Sometimes words came from the same source but they had different pronunciation ("no" and "nay").
o Sometimes they acquired different meanings: "skirt" and "shirt"
o They adopted grammatical forms such as the pronouns they, them and their.
Added to timeline: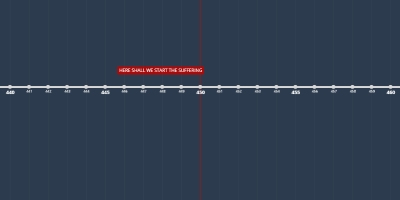 KNOW YOUR HISTORY
A lot of stuff in 16 centuries
Date: