mar 3, 1960 - Multiple developments made CNC quickly change
Description:
A standard programming language known as g-code was developed. G-code was originally a language used in the MIT Servomechanisms Laboratory. In the early 1960s, the Electronic Industry Alliance standardized g-code.
CAD caught on and started to replace paper drawings during the '60s.
Minicomputers became available in the '60s and made CNC machines cheaper and more powerful.
Added to timeline: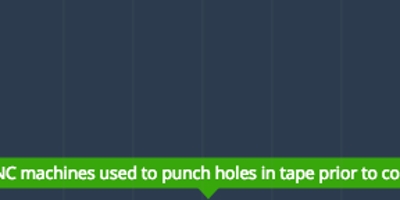 CNC milling history
Date: