jun 1, 1037 - Avicenna dies.
Description:
Buried in Hamadan, Iran
It is tough to cite a specific field in which Avicenna was considered most influential. Labeled a polymath, or someone whose expertise spans a significant number of different subjects, his historical significance and intellectual achievements are widely recognized today and were built upon following his death for centuries to come, even despite some of his work being lost over time.
Flannery, Michael. "Avicenna." Encyclopædia Britannica, Encyclopædia Britannica, inc., 20 June 2017, www.britannica.com/biography/Avicenna.
Added to timeline: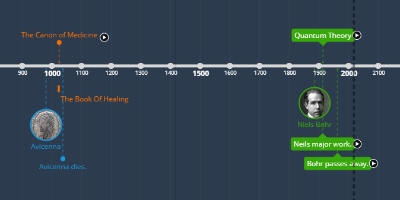 Phil202 Timeline 08/22 OCT 17 BDK
Avicenna, Neils Bohr
Date:
Geo: