22h 45min, jun 30, 1970 y - Cooper-Church Amendment passed by the US Senate
Description:
1. End funding to retain U.S. ground troops and military advisors in Cambodia and Laos after 30 June 1970
2 .Bar air operations in Cambodian airspace in direct support of Cambodian forces without congressional approval
3. End American support for Republic of Vietnam forces outside territorial South Vietnam.
Added to timeline: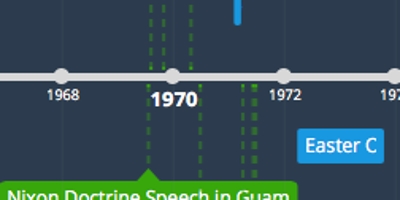 USA History
Date: