aug 12, 1987 - S1E2
Description:
First night.
Date - based off 3 months after Pam died, same as S1E2. We know it's the same night because
a) Jesse has never been around for the girl's midnight snack.
b) Jesse tells Michelle that 24 hrs ago he was a relatively cool guy.
c) Jesse said he's been at the house for 12 hrs.
However, we also know that Danny has gone to work twice this day.
1) In the morning (after breakfast, since Jesse missed breakfast) for 7 hrs.
2) At night. He had work at 10, and got home at 12:15.
Although, 9hrs of work isn't uncommon.
Added to timeline: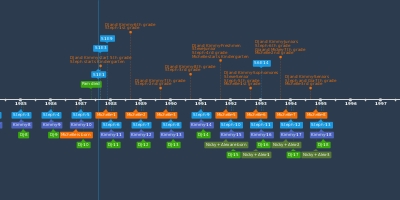 Full House Timeline
Date: