jan 1, 1939 - Florey and Chain Continue Research
Description:
|1939|
Howard Florey and Ernst Chain are studying ways to kill bacteria and find Fleming's work. They continue his research and a year later (1940) it proved effective on mice. One year later (1941) penicillin proved effective on humans and WW2 broke out. Growing penicillin took huge amount of time and space however, F&C needed funding but the UK was busy with the war effort.
So they asked the US and got a small amount of funding but it was enough to demonstrate the potential of penicillin. As the US joined the war the government saw the need for penicillin to treat casualties and mass-production started. Penicillin was so good that US commecial mass-production began in 1942 and UK in 1943.
Added to timeline: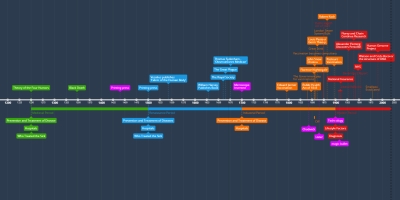 GCSE Medicine
Work in progress
Date: