jan 1, 1948 - NHS
Description:
|1948|
The National Health Service was set up by Aneurin Bevan, the Health Minister who overcame the opposition to the launch of the NHS.
There was initial opposition against the NHS from:
- Doctors because they thought their pay would lower
- Local authorities and voluntary organisations because 'their' hospitals would be nationalised
- The public due to the enormous costs to run the NHS
- The public and the British Medical Association (BMA). People saw the control from the government as a step towards national socialism (like the Nazis) and even referred to Bevan as the "Medical Fuhrer".
Bevan overcame the opposition by:
- Bribing the doctors with a very healthy 'welcome bonus'
- Listening to their concerns and doing what he could to act upon them
- Acknowledging the doctors e.t.c. (e.g. giving doctors a specialist status)
Added to timeline: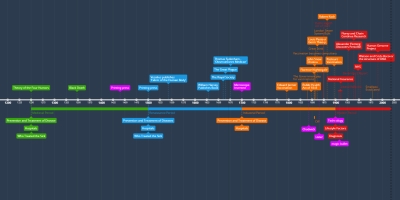 GCSE Medicine
Work in progress
Date: