jan 1, 1900 - Lifestyle Factors
Description:
The modern period has many lifestyle changes for the average person that greatly effects their health compared to before:
SMOCKING
Smocking is linked to diseases such as cancer, heart disease and high blood pressure.
ALCOHOL
Too much alcohol has been linked with cancers as well as liver and kidney disease.
DIET
Having a balanced diet has been proven to reduce the chance of getting cancer, heart disease and obese.
Added to timeline: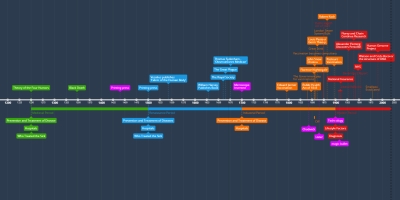 GCSE Medicine
Work in progress
Date: