jan 1, 1848 - Public Health Act of 1848
Description:
|1848|
Cholera was known as the 'blue death' due to the skin of the victim turning blue from dehydration. It affected the poorest areas and slums the worst but did still effect the rich areas of all UK cities. There was no treatment and most that caught it died.
Most of Britain (inc. the government) believed it was caused by miasma and spontaneous generation and they kept their homes clean and the streets clear of rubbish. Some loca councils took it upon themselves o do this but it was not common.
The Public Health Act of 1848 suggested that cities should provide clean water but the act was not compulsary so no-one followed it.
Added to timeline: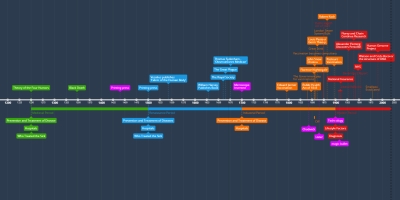 GCSE Medicine
Work in progress
Date: