jan 1, 1700 - Microscope Invented
Description:
|~1700|
Although invented much earlier, by 1700 microscopes powerful enough to see microbes were available. They gave a cloudy image and could observe bacteria and germs. By 1850 microscopes have further improved to give clear images of extremely small objects.
Microscopes were issential to the breakthroughs of the industrial period.
Added to timeline: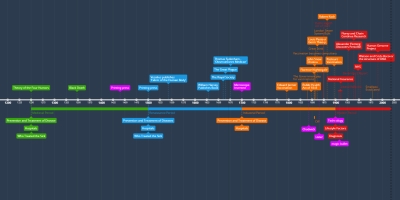 GCSE Medicine
Work in progress
Date: