jan 1, 1861 - Louis Pasteur Germ Theory
Description:
|1861|
Louis Pasteur published his book on the 'Germ Theory' that disproved the theory of Spontaneous Generation. He proved that microbes in the air caused decay and theorised that they caused disease but couldn't prove it.
Pasteur's work had very little impact on the medical Britain initially. This is because he wasn't actually a doctor (he worked with beer and discovered microbes when trying to identify why his beer went sour) and therefore had very little credibility. Most doctors still believed in Spontaneous Generation but some did make the link between microbes and disease (such as Lister).
Pasteur's work went on to have a direct impact on the prevention and treatment of disease.
Added to timeline: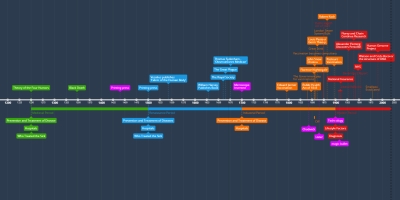 GCSE Medicine
Work in progress
Date: