jan 1, 1854 - Florence Nightingale
Description:
|Crimean War 1854-56|
Nightingale made a significant impact on improving hospital care and on the public opinions.
She trained as a Nurse in the first womans nursing school in Germany when women were not considered nurses. She was asked to lead a team of nurses in a military hospital in Scutari during the Crimean War (1854-1856).
She believed in the theory of miasma so she enforced good hygiene, fresh air and good supplies & training for nurses. She managed to lower the death rate at the hospital from 42% to just 2%. Her work was widely reported in Britain, she published books and set up a training school for nurses/ midwives in 1860.
Added to timeline: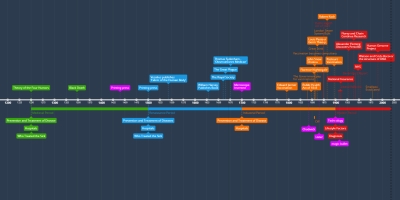 GCSE Medicine
Work in progress
Date: