jan 1, 1700 - Prevention and Treatment of Disease
Description:
The Industrial period started with little change from the renaissance but by 1900 there were huge advancements in the Prevention and treatment of disease.
Throughout the 18th century there was little change in thinking other than miasma was starting to lose following although most people still believed in it and a new theory had surfaced: Spontaneous Generation. S-G thought that germs were produced from decaying matter.
Added to timeline: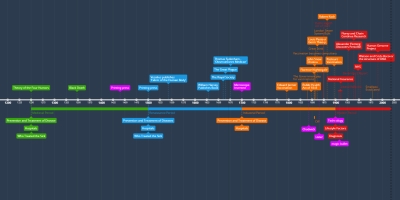 GCSE Medicine
Work in progress
Date: