dec 30, 1965 - "The teachers at Cascade School did not use sign language. They would spell out [English] words using fingerspelling, and write them on the board. Some of the letters, like the F, were different. They did not sign, and we had to lipread."
Added to timeline: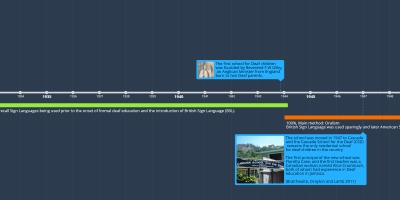 The History of TTSL in Trinidad
A brief history of Trinidad and Tobago Sign Language (TTSL) ...
Date:
Images: