dec 30, 1964 - Said of a Deaf man wo attended CSD during this time, "Every day the teachers told me to stop using my hands in class, they told me to speak and I tried. We had to hold our hands behind our backs but I used to misbehave. When the teacher turned her back I used signs with the other children but had to do it quickly before the teacher looked around. In the yard, during break time we used signs." Lamb (2016:79)
Added to timeline: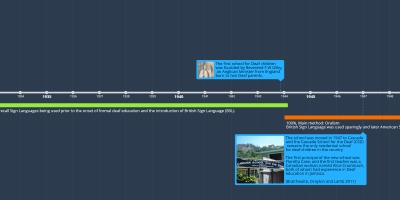 The History of TTSL in Trinidad
A brief history of Trinidad and Tobago Sign Language (TTSL) ...
Date:
Images: