jan 1, 1500 - Hospitals
Description:
There were some changes in hospital care during the renaissance but most treatment and prevention's remained the same.
By 1500 hospitals were being used by more sick people and less travellers/ pilgrims. Most had their own apothecary's and frequent visits from physicians.
Due to the 'Dissolution of the Monasteries' in 1536, most hospitals were forced to close. Some free charity-funded were set up but they didn't return to pre-dissolution levels until 1700. More pest houses began to appear were contagiously sick people could go.
When the hospital did appear in 1700 they were run by physicians rather than monks and had a greater focus on treating the sick without religion.
Added to timeline: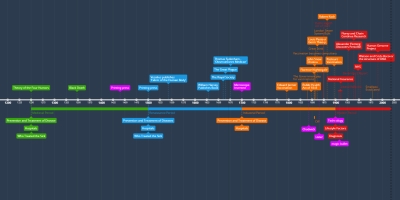 GCSE Medicine
Work in progress
Date: