jan 1, 1660 - The Royal Society
Description:
The Royal Society was set up in 1660 and is a 'society' for scientists that aimed to further understanding of science by carrying out (and recording) experiments,sharing scientific knowledge, and encouraging new theories and ideas. But, probably most importantly, it sponsored scientists; allowing them to carry out research.
From 1665 onwards the RS published a book called 'Philosophical Transactions' in which scientists could publish their work and ideas. This allowed them to study, challenge and work upon each others. It also allowed findings could spread through the medical community quickly.
Added to timeline: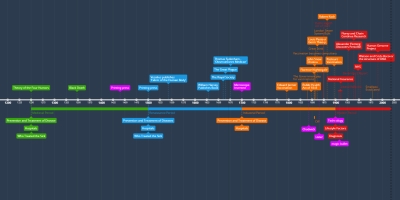 GCSE Medicine
Work in progress
Date: