jan 1, 1500 - Printing press
Description:
|1440|
[Continued from "Printing press"...]
The invention of the printing press meant that exact copies of text could be produced quickly by anyone.
This reduced the control of the church because they couldn't control the spread of new ideas.
It also helped scientists because their discovery's/ideas could be spread over a large area very quickly.
Added to timeline: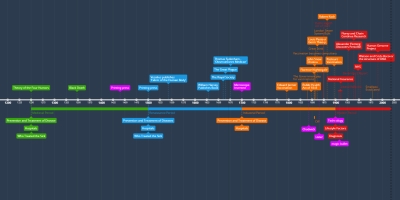 GCSE Medicine
Work in progress
Date: