jan 1, 1500 - Prevention and Treatment of Diseases
Description:
The improved medical knowledge and discovery's of the renaissance made little impact on the treatment and prevention of diseases because:
- the ideas were slow to be accepted
- they had no direct use on improving treatment or prevention of disease
- these discoveries did not improve understanding of what caused diseases
However there were important changes in medical training.
What did change was:
- More emphasis on removing miasma through draining swamps, sewage and rubbish e.t.c.
- People started changing their clothes to remain clean rather than just bathing
- New herbal remedies from abroad reached England, some worked!
- The theory of transference led to people rubbing object on themselves in an attempt to transfer the disease.
- Chemical using metals and/or minerals became popular
Added to timeline: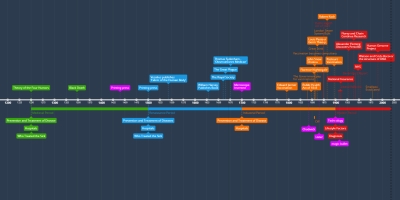 GCSE Medicine
Work in progress
Date: