jan 1, 1676 - Thomas Sydenham - 'Observationes Medicae'
Description:
|1676|
Thomas Sydenham was a doctor in London who published his book 'Observationes Medicae' in 1676. He became known as the "English Hippocrates" due to his influence on doctors and his insistence on the importance of observation.
His was different because:
- He didn't rely on medical books to make a diagnosis. Instead he would observe each patient in detail and record the symptoms.
- He was instrumental in the new idea that the disease of a person had nothing to do with the nature of that person.
- He based treatment on the disease as a whole and didn't treat individual symptoms.
Added to timeline: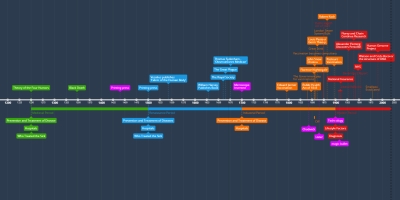 GCSE Medicine
Work in progress
Date: