jan 1, 1250 - Hospitals
Description:
Many hospitals were run by the church there was therefore a huge emphasis on the religious side of healing. They were kept very clean and the number of hospitals increased throughout the middle ages.
Hospitals were mainly places where travellers and pilgrims stayed on their journeys where they would be given food and rest. They were places of recuperation rather than centres of treatment.
Usually people with infectious or incurable diseases were not admitted although there were some specific hospitals built for these people.
Added to timeline: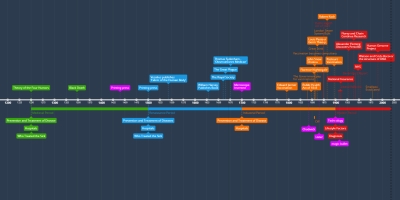 GCSE Medicine
Work in progress
Date: